Are you and your business ready to make moves this summer? Instagram definitely is. The innovative social networking platform recently announced a slate of exciting new changes.
Summer is the time for relaxing while sipping on a refreshing beverage – we can appreciate that. But we also know to keep in mind that summer is a time for growth and new experiences. With all the updates Instagram has made, there are plenty of new features for you to try. Just make sure to check them out quickly, so you can stay ahead of your competitors! Before too long, Instagram will introduce a whole new set of changes for you to explore. Before these currently new changes become old, let's take a look at Instagram's latest updates.
1. New Creator Profile
Instagram's new creator profile is created specifically for influencers on the platform. Influencers can now access exclusive features and analytics that are not available to standard users. On a desktop, influencers can view Creator Studio, where they can see various metrics, engagement stats, demographic information and data on when their target audience is spending time online. Creator profiles are also giving users the ability to choose the method of contact that they prefer. They can text, email, DM, or even talk on the phone if they prefer to hear a human voice (which we still very much enjoy).
Despite all the apparent benefits, the creator profiles have some not-so-desirable traits as well. For one, they are not connected to the Instagram API, which means that users cannot schedule posts automatically or make use of third-party analytics tools. The other major downside is that these creator profiles are only going to be available to influencers of a certain status level, which means not just anyone can take advantage.
2. A New Way to Raise Money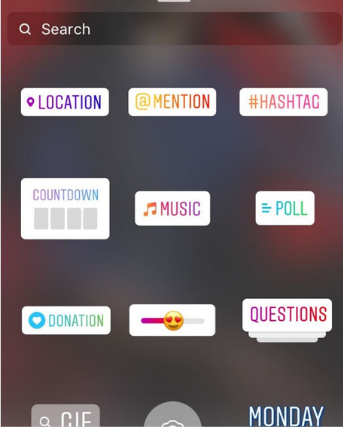 Instagram, or IG (because the site is too young to be an OG), is also adding a new donation sticker for its Stories. These stickers will allow users to raise money for nonprofits directly within the app. It's a wonderful idea that is even easy to use. You just have to open the camera, take or upload a photo, tap the sticker, and choose one you like for your campaign. From there, you just have to select a nonprofit and finish customizing your campaign.
Donation stickers can be a great way to show your classy side to your audience, so they'll know that you are company that does more than just care – you act. To top it off, 100% of the funds you raise will go to the nonprofit you choose.
3. Buy Now Tags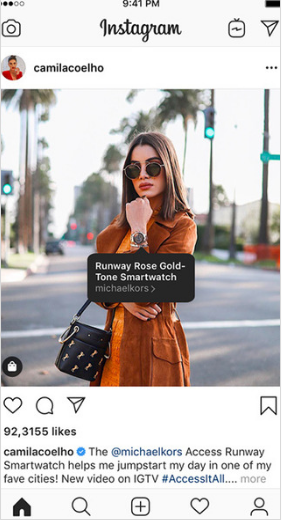 Have you ever seen something that a brand influencer was wearing in an Instagram photo and thought, "where can I buy that?" Well, the now answer is, "right there on Instagram." IG's new shopping tag allows influencers to tag items of clothing that they wear, so their followers can purchase the items directly in the app.
What impact will this have on businesses? That is still unclear. Instagram has not yet established a revenue sharing program between creators and brands. But, at the very least, both can receive insights about how the tagged shopping posts are performing.
4. Hiding "Like" Counts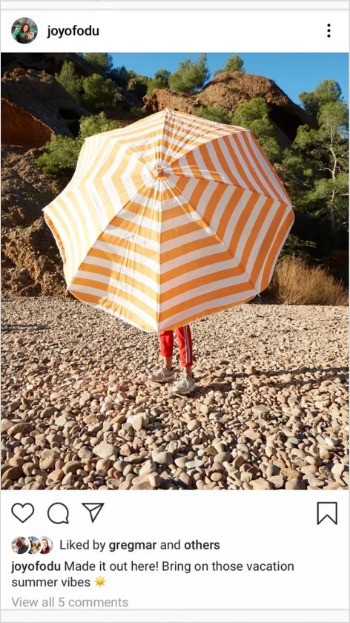 Instagram leadership is adamant that the app was never meant to be about earning "likes." They want the app to be about sharing content and communicating with others that use the platform. To move the emphasis away from "like" counts, Instagram is testing the idea of removing them from posts.
As noble as the idea sounds, a key measure of success of IG posts is the number of "likes" they accrue. It seems that it will be hard to move completely away from it. We'll see if the change is a lasting one.
5. You can Create Your Own Stories Filters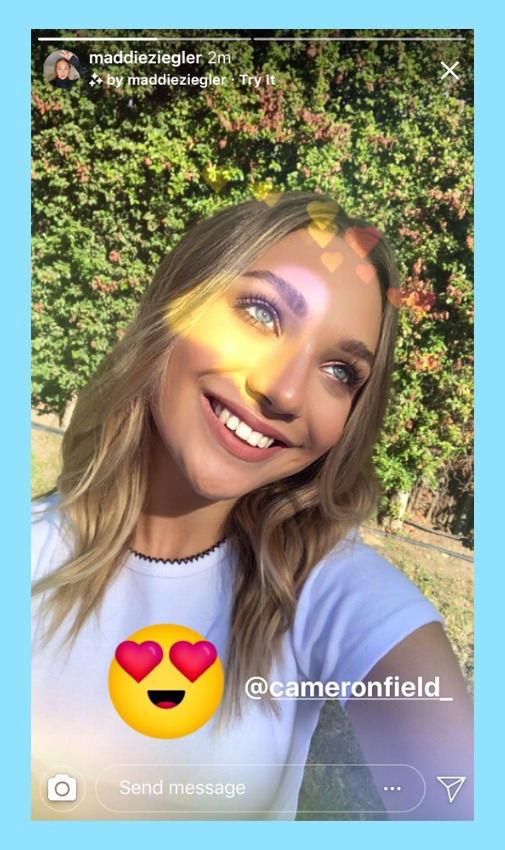 Finally, a feature that all Instagram users can use. Anyone on the app will soon we able to create their own Instagram Stories filters. Previously, this feature was only offered to select influencers and designers. Now all businesses will have a chance to show off their creativity by using the augmented reality effects.
We encourage you to strongly consider doing this because custom AR effects have already proven to be effective. Mark Zuckerberg mentioned that over a billion people use AR effects on Facebook apps, including Instagram. Clearly, Instagram users enjoy toying with this feature, so create your own. This is a great way to expand your audience since users will need to follow your brand or visit your profile to access the filter you created.
6. Away Mode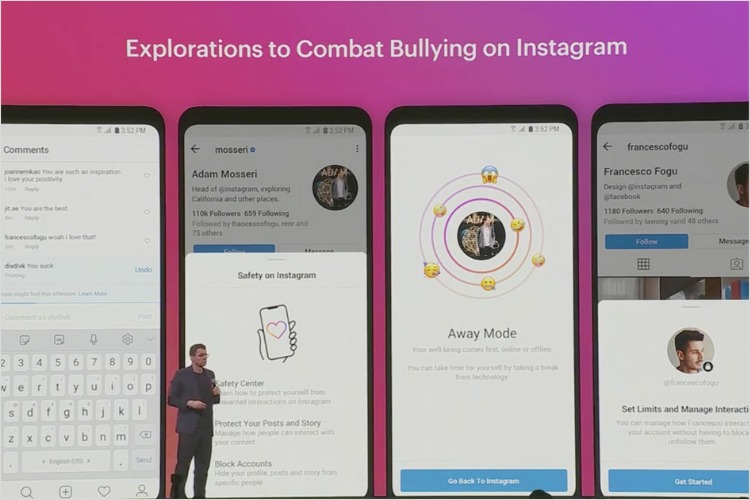 Social media, like a good handcrafted whiskey, is wonderful as long as it is consumed responsibly. Unfortunately, not all Instagram users are as responsible as they need to be. This has led to rampant bullying on the platform, so Instagram is experimenting with ways to prevent it. Away Mode will allow users to take a break from the platform without permanently deleting their account. This is a useful option for transitional periods for you brand when you want to step away from posting and viewing content for a short time.
7. New Camera for Instagram Stories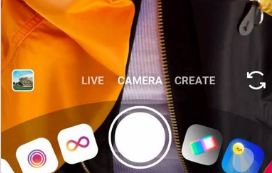 Instagram revealed a new "Create Mode" and an updated design for its camera. The new camera features a semi-circular design that is meant to create a more seamless user experience by making it easier for app users to locate the tools. When you swipe right, you'll find different shooting modes, such as Boomerang and Rewind. When you swipe to the left, you'll find all the tools, like text, GIFs, and stickers.
"Create Mode" also gives users the option to create Stories even if they do not first add a video or image. This means that you can share a text story or create a poll to gather feedback from your audience about your selection of drinks or their visit to your brewery, winery, or distillery.
There you have it – a look at Instagram's latest updates. Some of these are being tested by Instagram, so they might not become permanent changes to the platform. While they are here, pop open Instagram and give these updates a taste. Instagram has successfully implemented updates in the past, so you might enjoy these changes as well. If you'd like to learn more about Instagram and how it can help your brewery, winery, or distillery, give us a call. We can grab a drink together and engage in civil discourse.