Spring has sprung and we're feeling the season. One of the best parts of the warming weather is the opportunity for us to drink our favorite alcohol beverages in the great outdoors – aka PATIOS. Don't get us wrong, spending time cooped up in a taproom with some good friends is a wonderful way to survive the winter months. But now that spring 's imminent arrival has lifted our spirits, we're ready to lift our glasses as we breathe in the fabulously fresh Missouri air at some of our favorite outdoor drinking locations in Columbia and the surrounding area.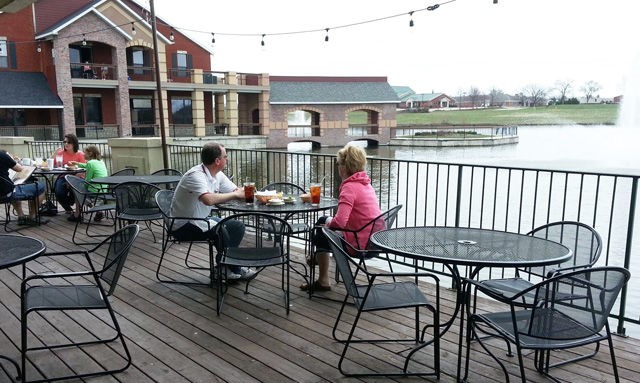 Who doesn't love a good margarita? Rhetorical question. Unless you're allergic to fun, we're sure you've enjoyed a few frozen or on-the-rocks margaritas on Las Margaritas' water-front patio on a warm, spring day. Las Margaritas – or Las Margs, as the cool cats call it – also offers a variety of imported beers (cervezas) if that's more your speed. You might even learn a little Spanish during your visit. It's a win-win.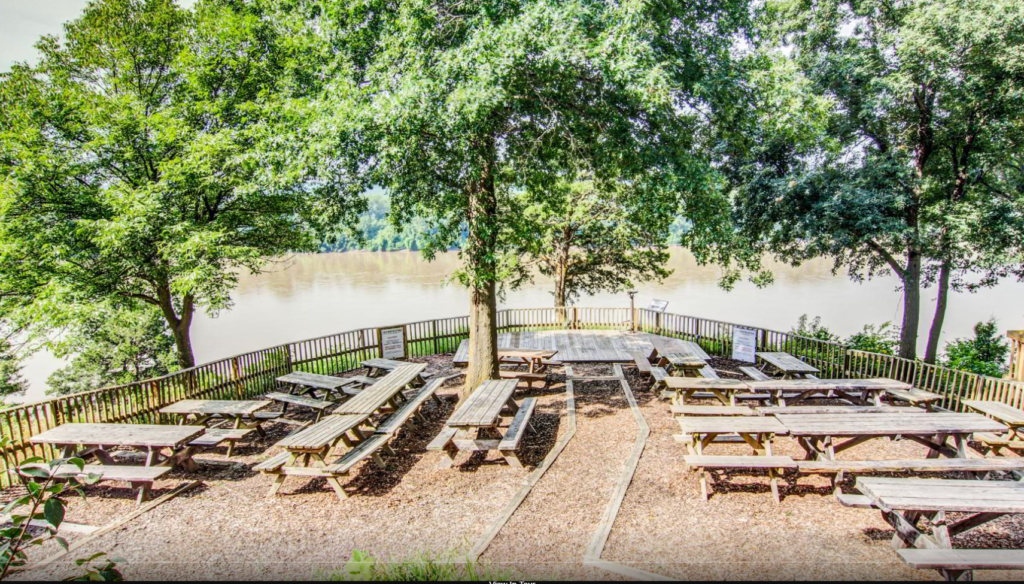 If you're looking to visit a gorgeous winery, you've hit the jackpot. Les Bourgeois is a popular outdoor destination for college students, locals, travelers, and families who are seeking a picturesque picnic spot to savor the flavor of local wines. Their blufftop bistro provides spectacular views, food, and, of course, wine. It's perfect for a casual lunch or dinner. Alternatively, you can try the A-Frame at Les Bourgeois, a rustic structure overlooking the Missouri River. Because the only thing better than sipping wine is sipping wine while enjoying a beautiful view.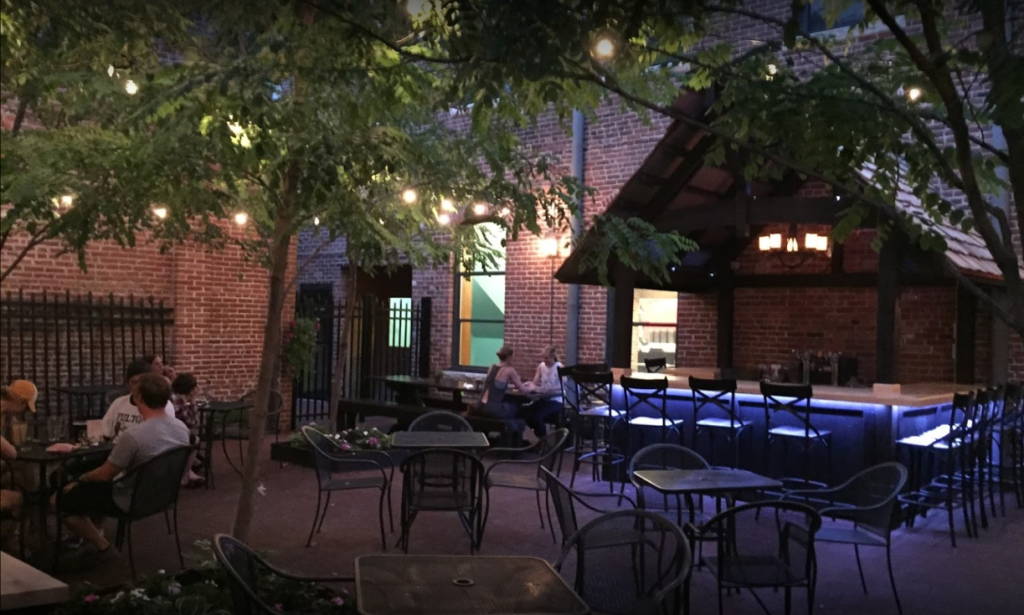 European-inspired and Columbia-made, Gunter Hans is the go-to for anyone who wants a taste of Europe without the hassle of overseas travel. You can enjoy their vast beer list in the classy outdoor seating area as you take in the sights and sounds of downtown Columbia. If wine is more your speed: all their wines come by the barrel and are kept under pressure with Nitrogen, which ensures that each glass of wine tastes like it's the first pour from a bottle. Gunter Hans also offers daily special events, including Monday trivia, Tuesday pints, and Saturday waffle bar.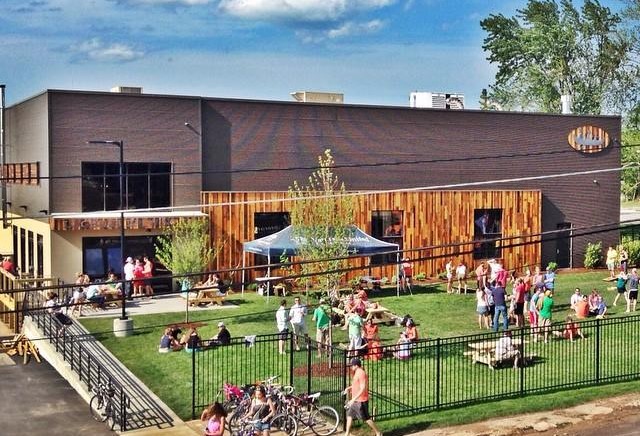 Logboat has a divine taproom that serves as both a place to drink casually with friends and a place to learn about the locally brewed beers. Truly, the taproom is great, but don't sleep in the park! Just outside the taproom, you'll find a grassy playground for friends and families to soak in the simple life together. You can toss around a frisbee, play cornhole, or simply kick back and sip on a local brew. Choose your pleasure.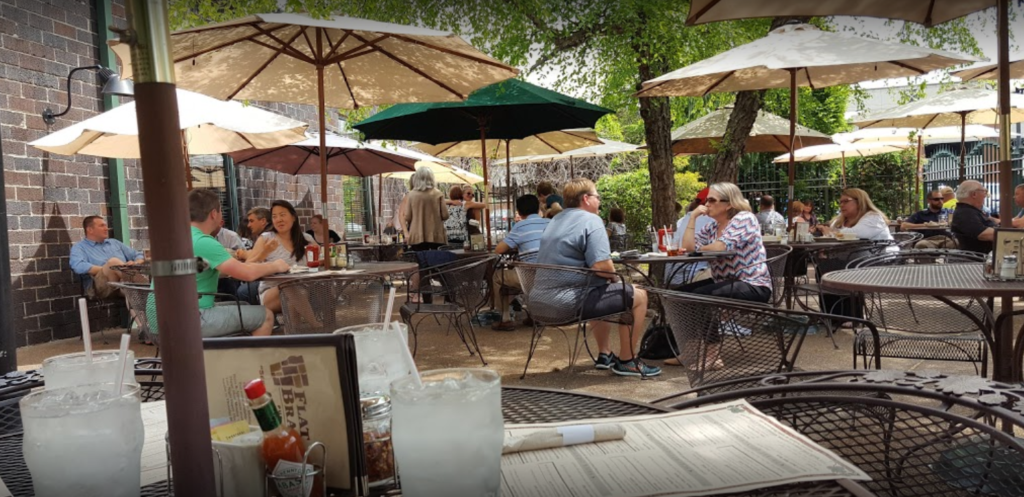 At Flat Branch, you can pick from a selection of award-winning, hand-crafted beers on tap. Choose between the roomy indoor area of the restaurant or the spacious outdoor patio. Regardless of where you sit, you can munch on a variety of bar food favorites and enjoy one of their many single malt scotches or small-batch bourbons. If you're more in a beer mood, try a variety of unique flavors, including Green Chili Ale and Love Potion #9. Ask your server about the best drink pairing for your meal.
Room 38 (Columbia, MO)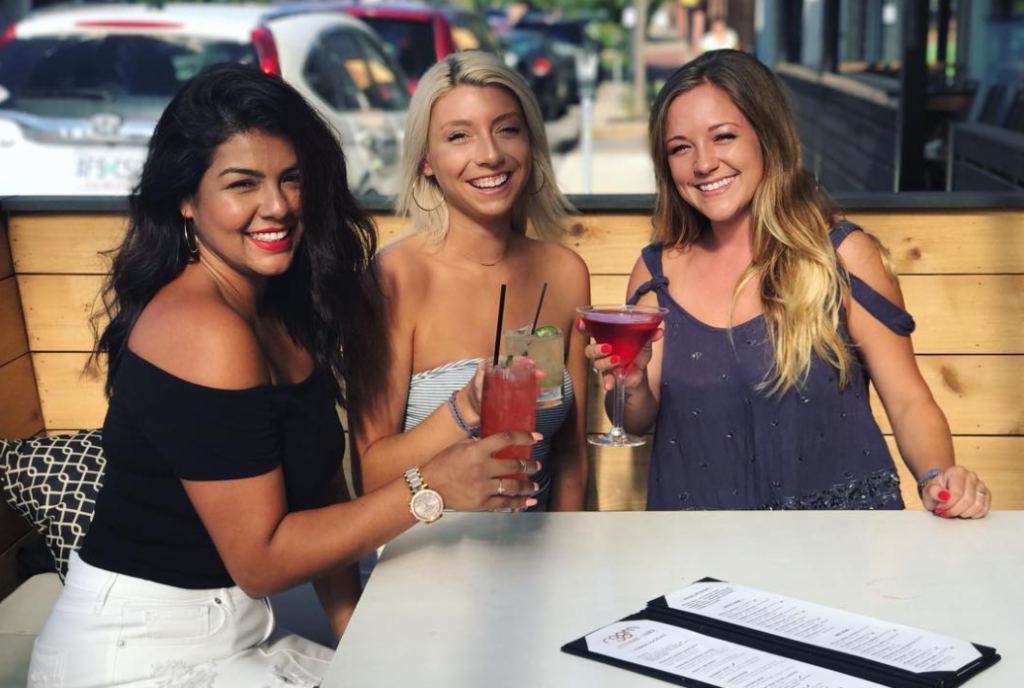 The classic big deal in a small space, Room 38 can accommodate couples or a gathering of dozens. Either way, reservations are recommended because this is a popular spot. It's a phenomenal place to experience music, people, bottle service, and some of Columbia's best cocktails. Enjoy the energy of the upscale lounge or head to their trendy back patio to take in the excitement of downtown. Room 38 is an ideal choice for your private events, such as a birthday, office gathering, or holiday party.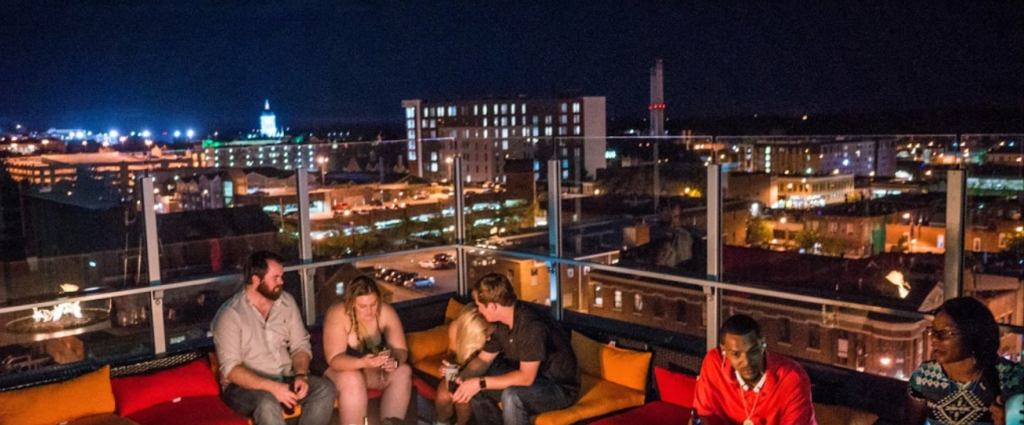 Elevate your drinking experience in more ways than one by heading to The Roof on Broadway. They offer handcrafted cocktails, live local music and panoramic views of the city. If you prefer to soak in the sights of downtown as you drink, this is your spot. Weekday nights provide a more laid back atmosphere, while the weekends bring in talented Columbia DJs who turn the energy up a notch (these are the nights marketed to millennials). Choose the night that matches your preferred experience and enjoy one of the best outdoor drinking locations you'll find downtown.
Pressed (Columbia, MO)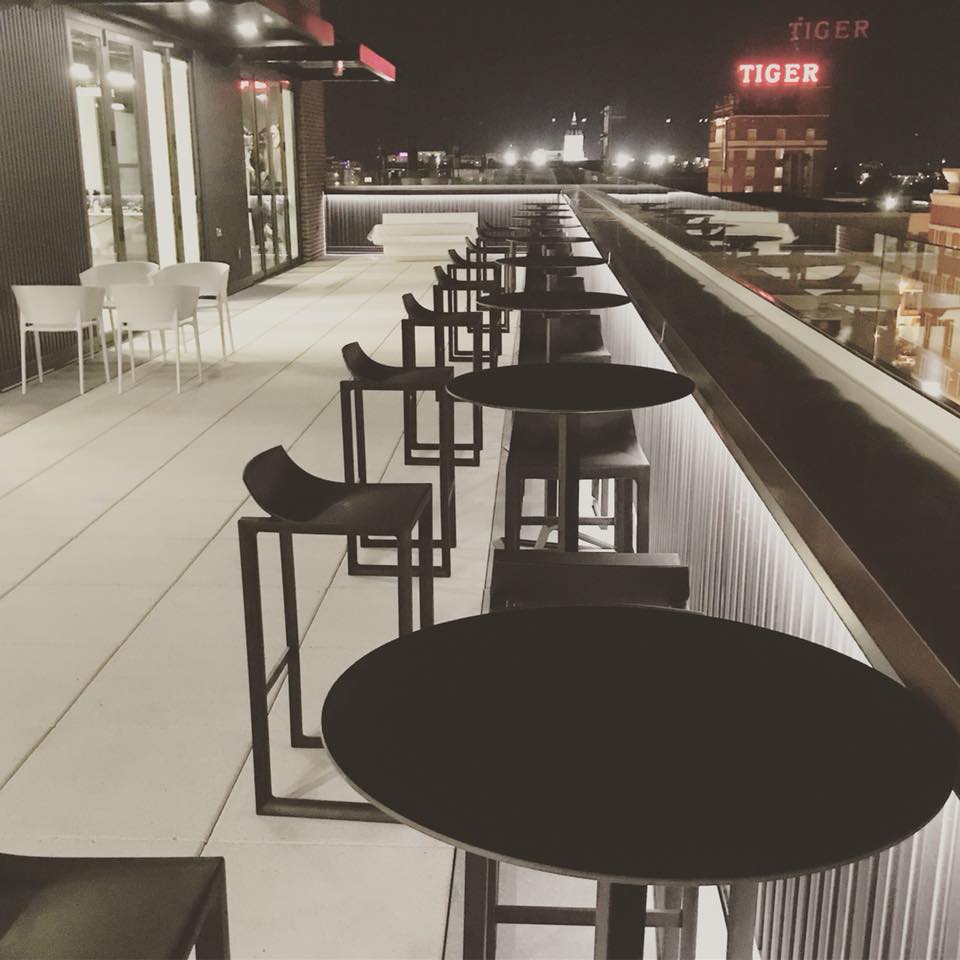 Another option for seekers of a rooftop bar in downtown Columbia, Pressed supplies the views and well-reviewed customer service. There's an emphasis on creating a welcoming and fun environment. This is accomplished through friendly help from the staff and stylish interior designs. Pressed is sure to impress with the variety of hand-crafted cocktails and appetizers that are available. It's also a great spot to watch sports on any of the restaurant's large TVs.
Tropical Liqueurs is a favorite of fans looking for frozen cocktails in Columbia. Their specialty is originality. They proudly serve unique flavors like Brain Freeze and plenty of drinks catered to the local crowd, such as Tiger Paw. All these sweet mixes taste great and go down smoothly, but be aware that they are sneaky strong, so drink responsibly. Enjoy the frozen beverages under the umbrellas of the outdoor area next to a palm tree that will have you feeling like you're really in the tropics.
The Wine Cellar & Bistro(Columbia, MO)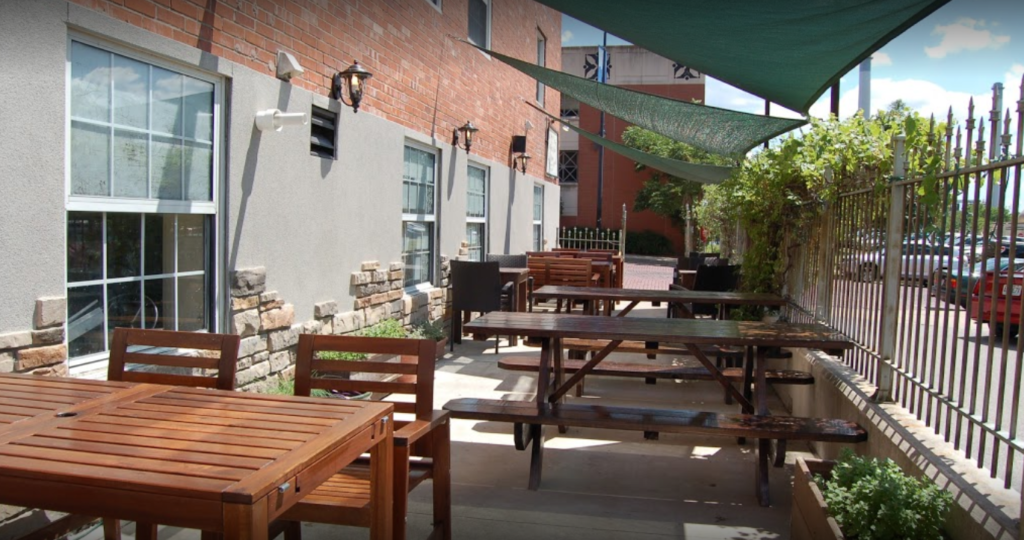 Located in downtown Columbia, The Wine Cellar & Bistro showcases mid-Missouri's local and organic foods paired with the award-winning Wine Spectator list. They're happy to support local farmers and feature seasonal "seed to table" vegetables selected by their chef and grown just outside of town. You can enjoy the indoor ambiance or take a seat on the outdoor patio next to an array of flowers. A little bonus for this spot: They offer classes and a chance to dine and garden at their farm. Contact them to schedule your class.
---
Do you own or know of a great local outdoor drinking spot that we missed?
Yell at us. Or just let us know in a calm and polite manner. Either way. We can grab a drink and discuss options for promoting your local products to people in your area.