Our Work
DogMaster Distillers
Website Design

A local distillery in Columbia, Mo., DogMaster is the original Wier&Bein client. Led by owners Van and Lisa Hawxby, DogMaster approached Wier & Bein with the intention of creating their first-ever website. Over the next couple of months, both sides collaborated to create a design and voice that encompassed the brand's rockabilly vibe. The project culminated with a launch party for the new website, which included delicious craft cocktails for the team.
Challenge
As a small business who had never had a live website before, DogMaster was essentially starting from scratch when we first met. Additionally, aside from the "Dog Pound," their loyal band of followers, the distillery had a desire to reach the untapped audience of Columbia, Missouri, and beyond. Van and Lisa's long term goals include becoming a key player in the Midwestern craft distillery scene.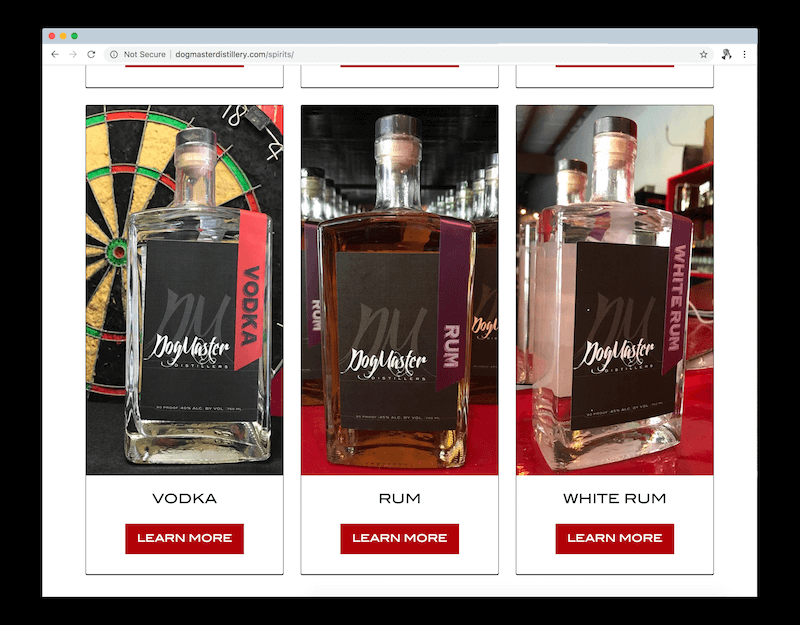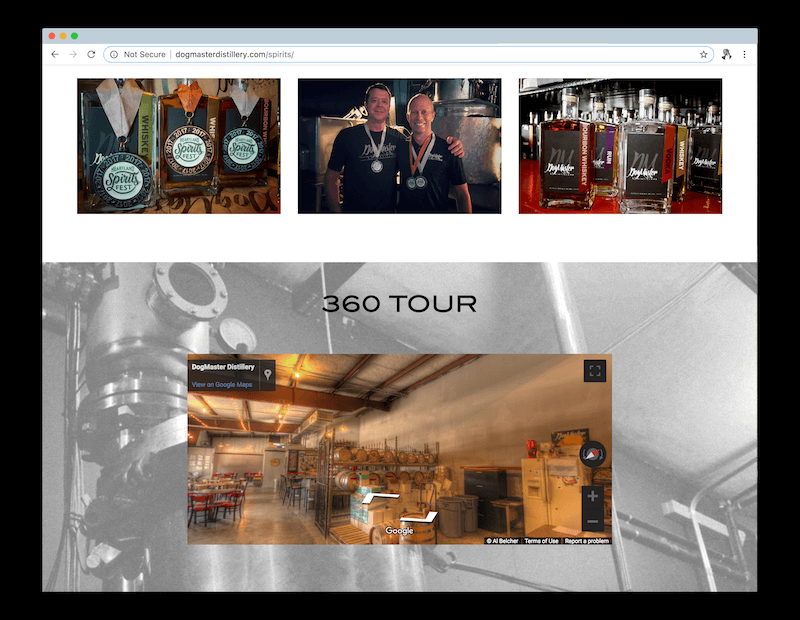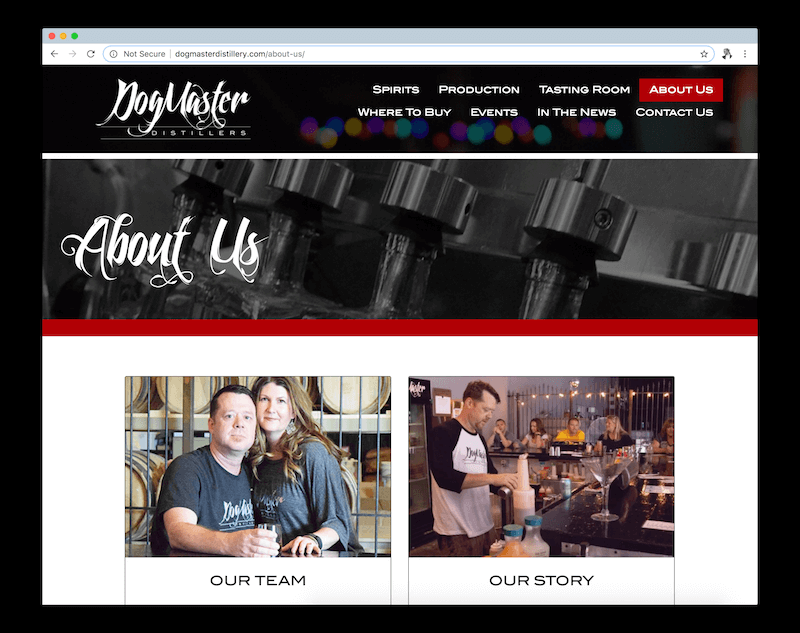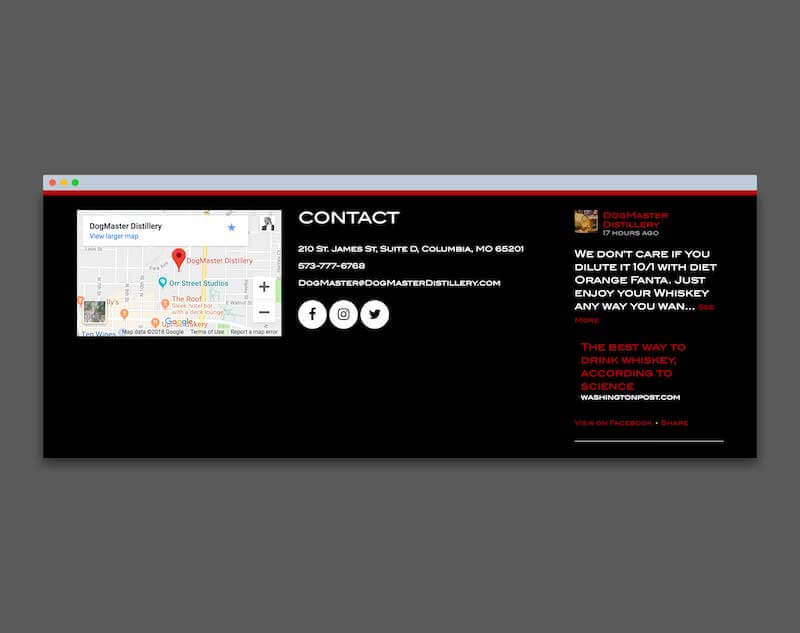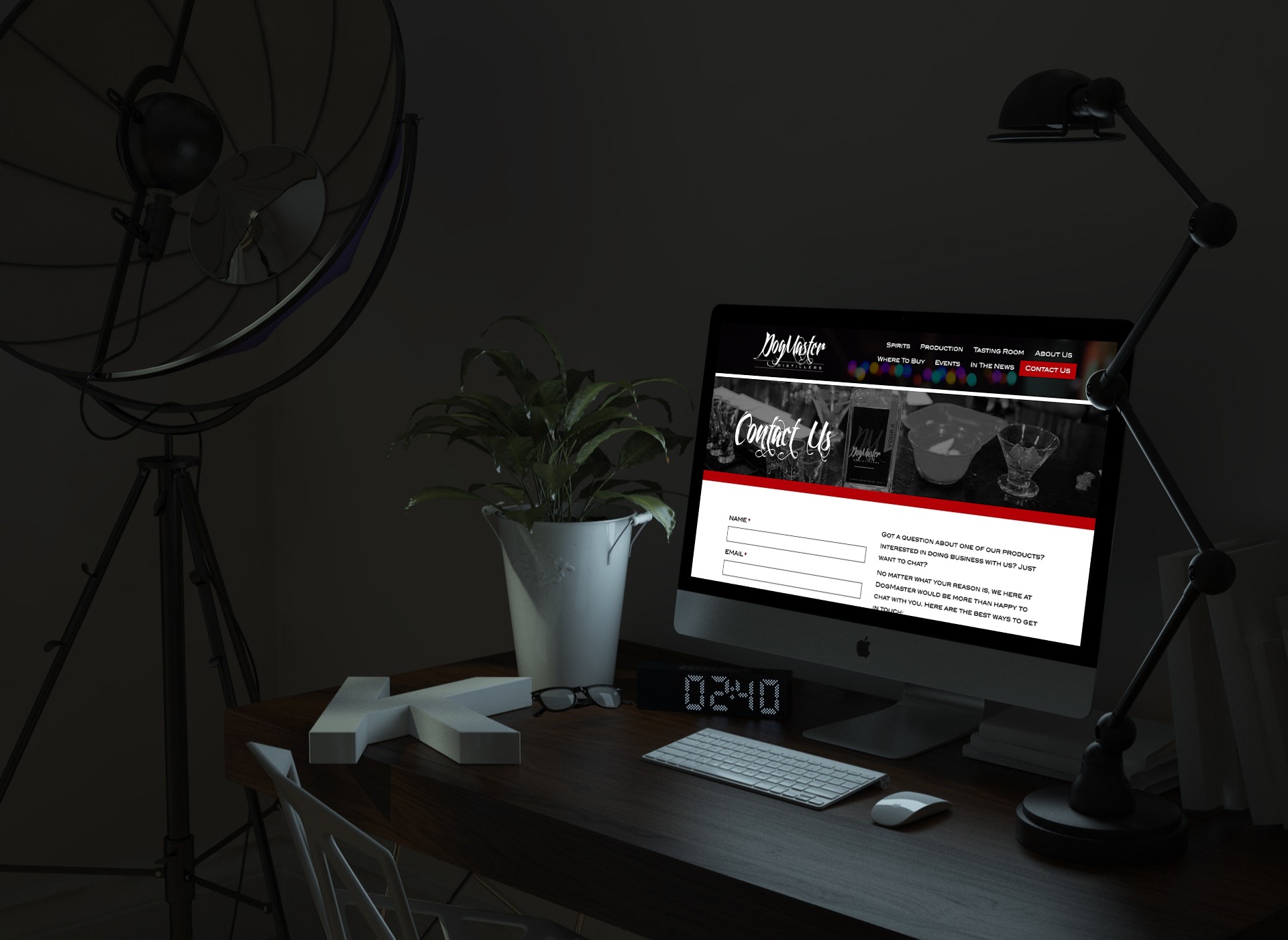 Solution
Van and Lisa had a vision – they had an idea of how they wanted their website to look – but they needed some help to that vision into reality. That's where Wier & Bein stepped in, helping them not just create and program their new website, but write content, implement awesome-looking designs and much more.